WELCOME
To the Clinton County History Center in Wilmington

, Ohio

Our Mission is to encourage community involvement in the preservation, education, and promotion
of Clinton County history and genealogy for the benefit of all people.
Learn more about the Clinton County Historical Society.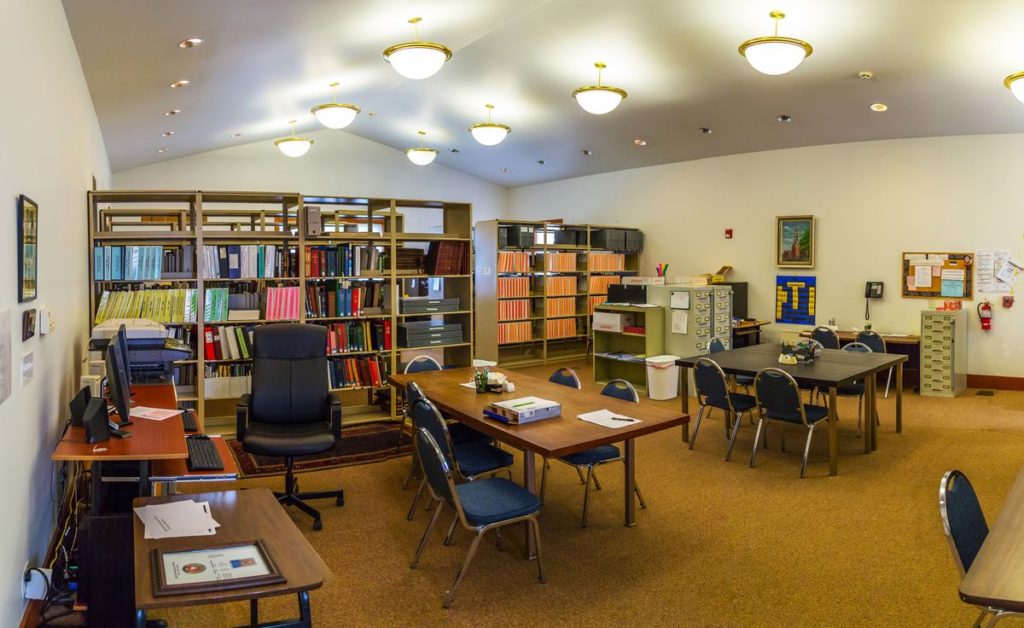 Learn more about the Clinton County Genealogical Society.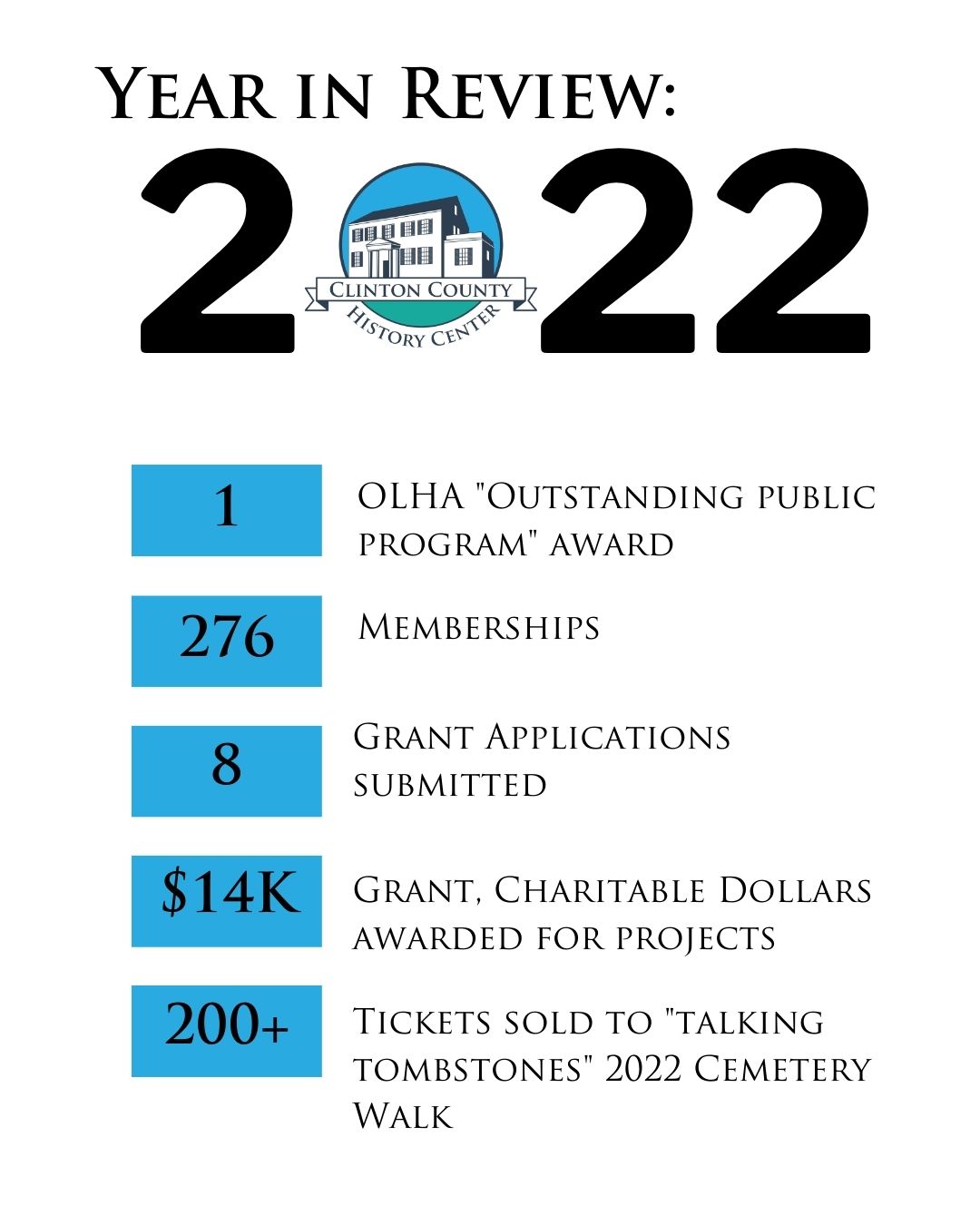 Historical Society's Annual Meeting & Open House
The Historical Society's Annual Meeting will be hosted at the History Center on Saturday, March 25 at 2:30pm. Light refreshments will be provided and a review of accomplishments from 2022 will be discussed. An Open House featuring the museum's 2023 exhibits will be on display for the Society's members and general public to see for no cost from 2:00-4:00pm on March 25. Please join us to celebrate the Society's accomplishments and look forward to their 75th year of preserving, promoting, and educating about Clinton County's history & genealogy. 
The Clinton County History Center
Chartered in 1948, the Clinton County Historical Society purchased its museum home in 1955.  This site is on the National Register of Historic Places as the home of Brigadier General James W. Denver (for whom Denver, Colorado was named). This History Center is a multi-function facility operated by the Clinton County Historical and Genealogical Societies.  The Center includes a touring museum with exhibits and special displays; research library; manuscript, photographic and reference archives; textile and artifact repository; conference center for meetings and educational programs; and serves as the business office for the History Center.
Submit a Research Request:
Please include as much detail as you currently know to help our volunteers. There is a minimum $25 donation due with each request which should be paid before materials are shared with the individual. Note, research can take many hours to complete. We expect requests to be filled within 1-2 months time frame, depending on complexity and available information. We cannot promise all requests will be fulfilled, due to lack of information or resources but will do our level best to provide you with what is available.   
Memberships Matter!
Did you know, as a 501(c)3 non-profit, our organization relies on memberships, donations, and ticketed events to continue our Mission. The History Center does not receive supplemental or operational support through local tax payers, City, County, State, or National funding. We simply cannot continue to preserve local history and educating the community on the significance of Clinton County without YOUR help. To become a member today please click here.
2023 Public Hours of the History Center:
Historical Society's Museum – $5 for self touring, non-member / $10 for docent led tour, non-member

Thursday, 1:00PM – 4:00PM
Fridays, 1:00PM – 4:00PM
Saturdays, 10:00AM – 2:00PM
Additional visits by appointment

Genealogical Society's Research Library – $5 per person, non-members

Thursdays by prescheduled appointment ONLY (please give 2 weeks minimum to plan visit)
Fridays, 1:00PM – 4:00PM
Saturdays, 10:00AM – 2:00PM
Please call (937) 382-4684 or visit our social media during major holidays to confirm we are still open!
The Clinton County History Center and Rombach Place Museum are handicapped accessible.
Clinton County History Center