Welcome!
To the Clinton County History Center in Wilmington

, Ohio
Learn more about the Clinton County Historical Society.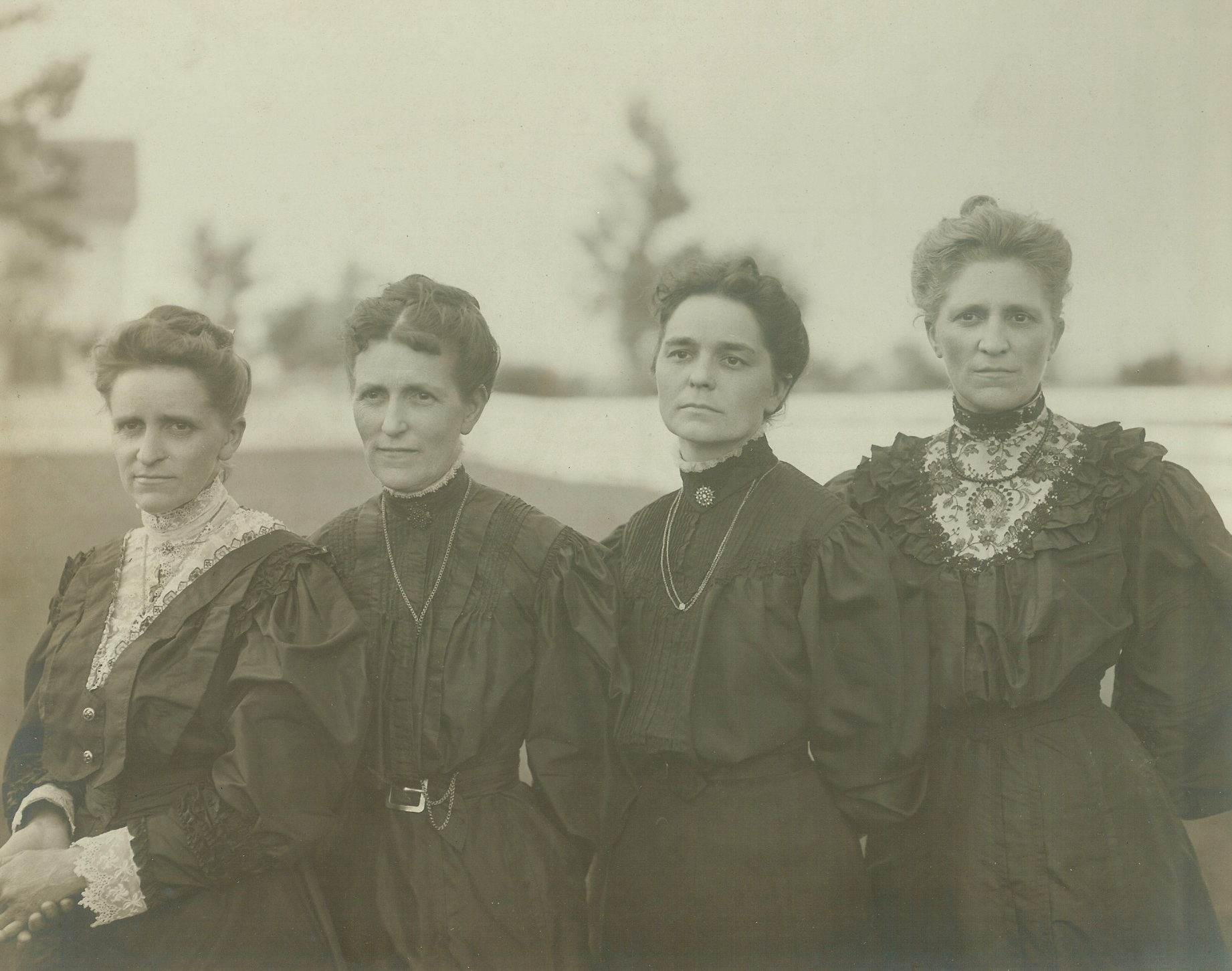 Learn more about the Clinton County Genealogical Society.
The Clinton County History Center
Chartered in 1948, the Clinton County Historical Society purchased its museum home in 1955.  This site is on the National Register of Historic Places as the home of Brigadier General James W. Denver (for whom Denver, Colorado was named).
This History Center is a multi-function facility operated by the Clinton County Historical and Genealogical Societies.  The Center includes a touring museum with exhibits and special displays; research library; manuscript, photographic and reference archives; textile and artifact repository; conference center for meetings and educational programs; and serves as the business office for the History Center.
 Here Come the Brides!
A Collection of Clinton County Wedding Gowns and Accoutrements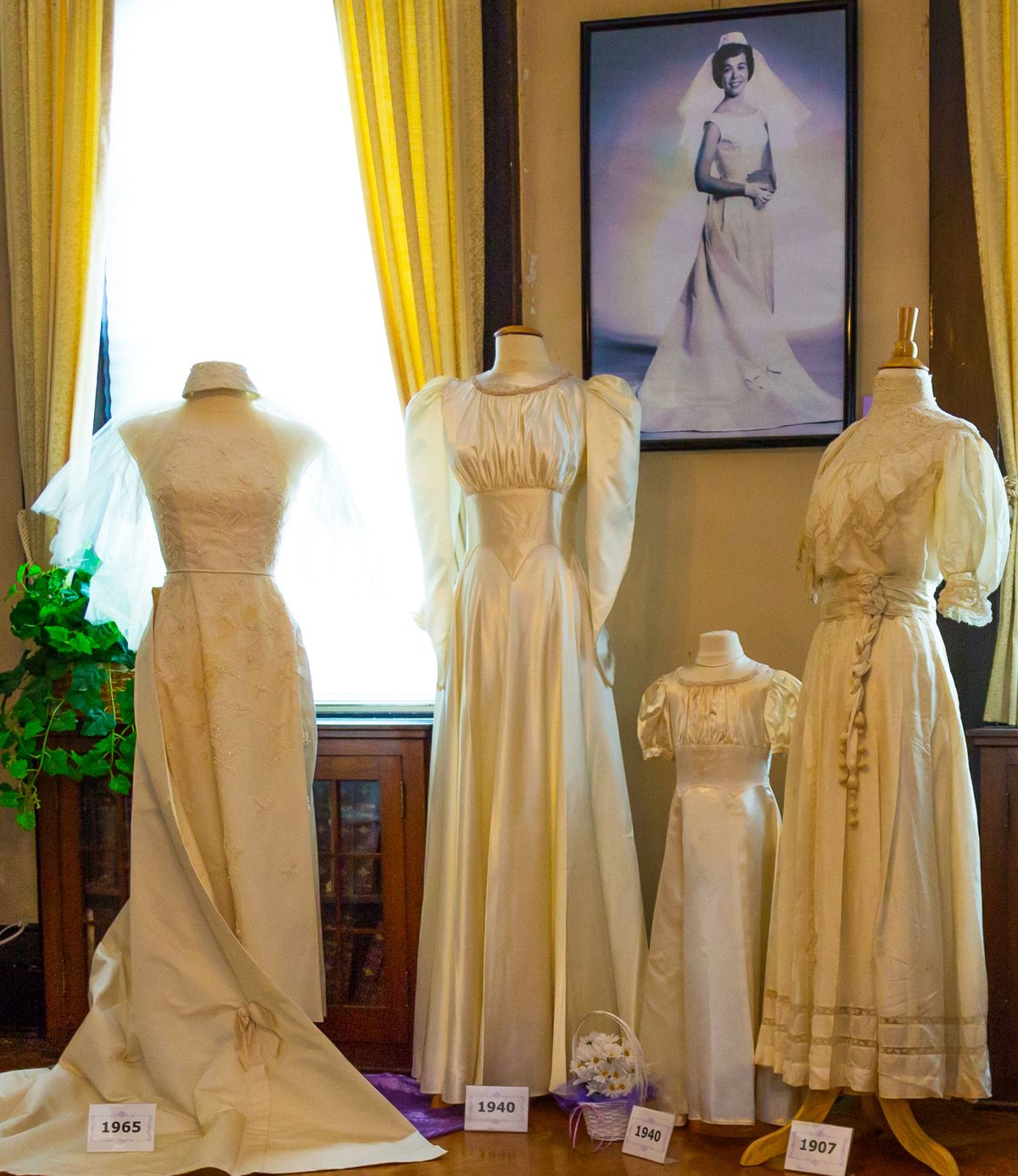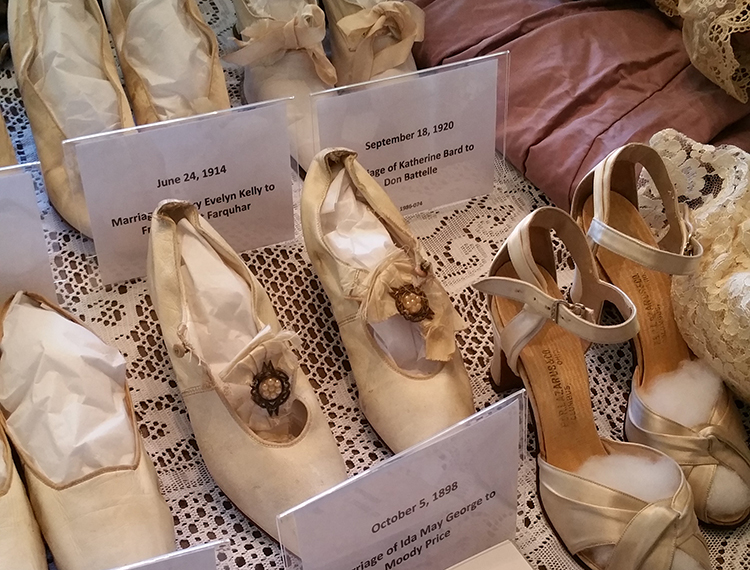 Wedding Dress Exhibit
March 1, 2017 – June 30, 2018
"Here Comes the Brides" features 40 wedding dresses, reflecting 160 years of Clinton County wedding attire.  This exhibit is open during normal museum hours. Admission is free for members and $5 for nonmembers.  
Special times and tours are available for groups of 8 or more by contacting the Center's curator and executive director, Kay Fisher at 937 382-4684 or kay@clintoncountyhistory.org.