Welcome!
To the Clinton County History Center in Wilmington

, Ohio
Learn more about the Clinton County Historical Society.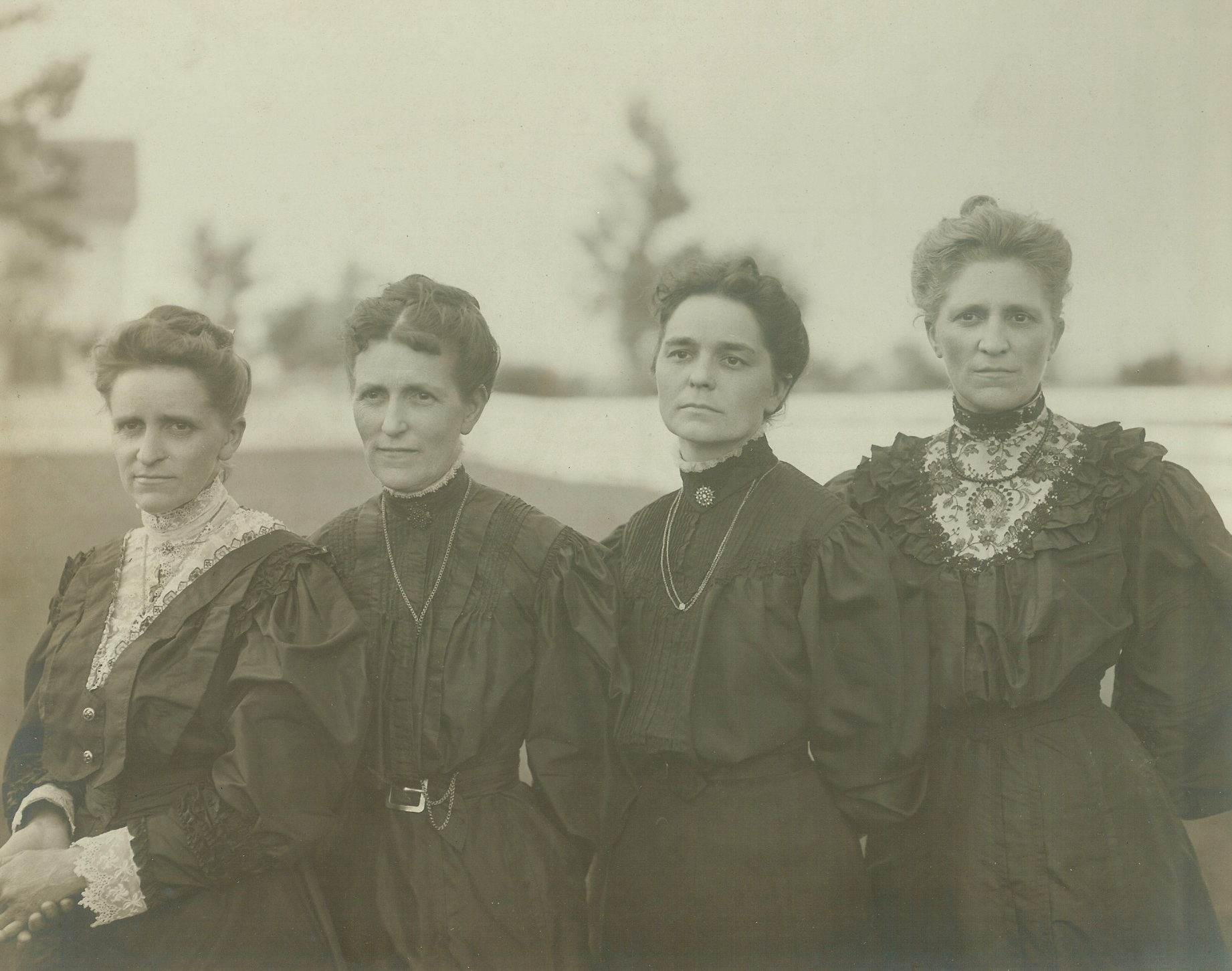 Learn more about the Clinton County Genealogical Society.
The Clinton County History Center
Chartered in 1948, the Clinton County Historical Society purchased its museum home in 1955.  This site is on the National Register of Historic Places as the home of Brigadier General James W. Denver (for whom Denver, Colorado was named). This History Center is a multi-function facility operated by the Clinton County Historical and Genealogical Societies.  The Center includes a touring museum with exhibits and special displays; research library; manuscript, photographic and reference archives; textile and artifact repository; conference center for meetings and educational programs; and serves as the business office for the History Center.
Upcoming Events at the History Center
Downton Abbey Tea Party
August 31, 2019 from 2:00 to 3:30pm
Ladies and Gentlemen take a trip back to the 20th Century as you step foot in Rombach Place for our very first Tea Party Fundraiser. Enjoy the finer things in life with freshly brewed tea, bite-size sandwiches, succulent scones, sweet treats, and more. During this lavish soiree, private tours of our historic mid-1800's home will be included. Bring a friend or family member & dress in costume or arrive early to snag a hat or accessorize with jewelry. Dress your best and be entered for a chance to win 2 tickets to the upcoming Downton Abbey Movie at Wilmington Plaza Cinemas. This Downton Abbey Tea Party is sure to make even the Dowager herself jealous!
Men and Women welcome to attend. Event will be capped at 60 people max. Children are welcome when accompanied by an adult. Tickets are non-refundable. Event will be held inside thus is rain or shine. Click for more information.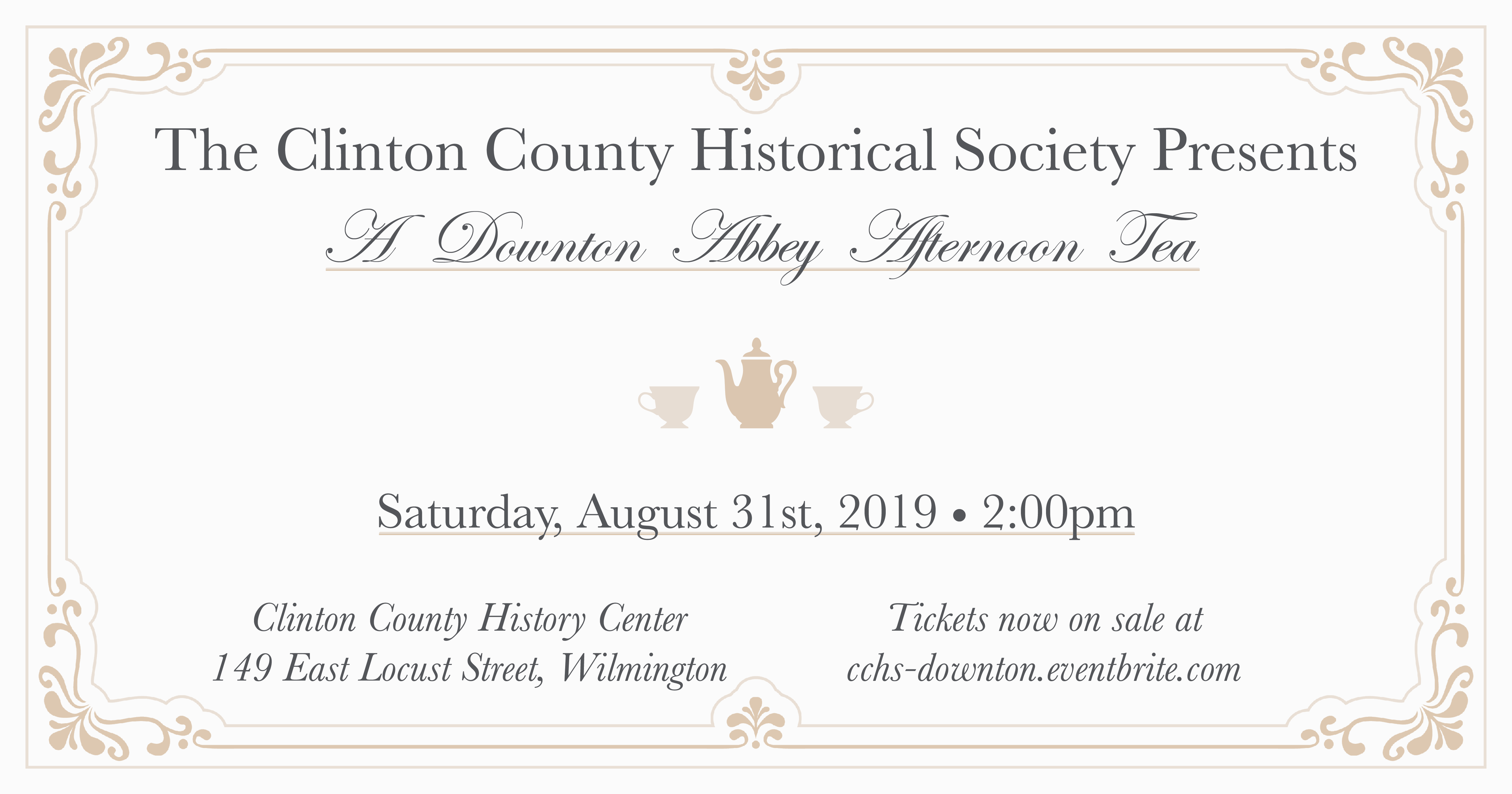 Since the incorporation of the Historical Society in 1948, it has been our mission to preserve the unique and rich history of Clinton County. As a non-profit 501(C) 3, we do not receive any State, Federal, or local funding to preserve the artifacts and history currently housed at Rombach Place museum. Besides preserving local history, we also partner with the many schools in the area to promote history education, host informative events, lectures, and more at the History Center; as well as assist the community in ancestry or historic property research in the Genealogy Library. As a result of all we do and would like to do in the future, we are asking you to consider donating to our "Annual Giving Campaign". This campaign helps us to continue preserving Clinton County's past along with promoting education, informative exhibits, and local history throughout the community. Your donation, whether big or small, is 100% tax deductible and will ensure the future of this community's history for years to come.