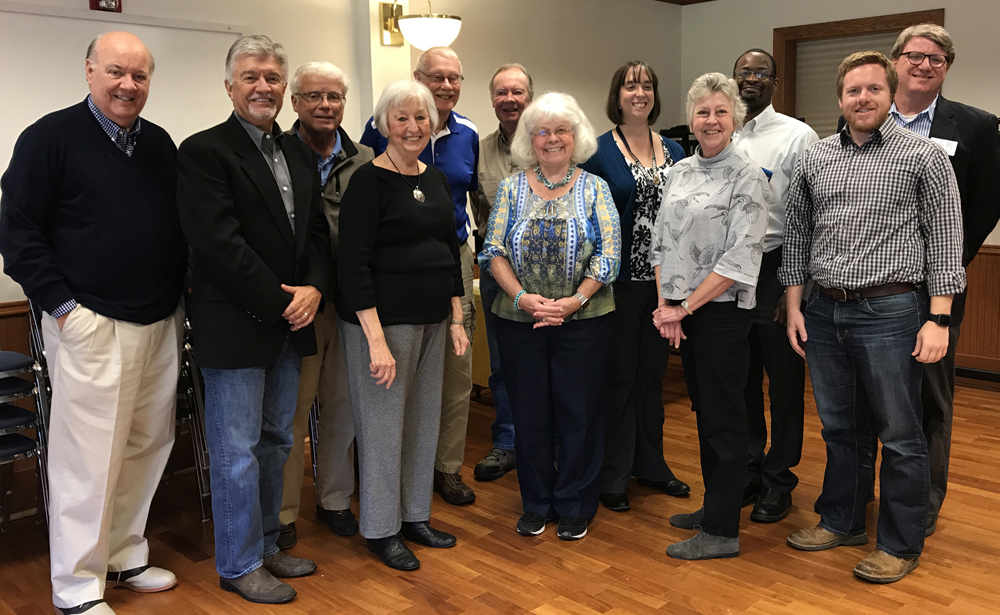 The Clinton County Historical Society Board of Trustees continues to work toward ensuring that the History Center remains an evolving and involving organization. Toward this goal, the Board of Trustees recently met with the Local History Office personnel of the Ohio History Connection to conduct a "Needs Assessment."
The Needs Assessment process addresses artifact care and preservation, board responsibilities, volunteer opportunities, exhibits, programming and collection management.
The Historical Society Board and staff will use the results of this Assessment to remain a viable organization in the future by promoting, preserving and protecting the rich history and heritage of our County.
Picture
L-Right: Pat Haley, Tim Rudduck, Stan Hannah, Suzanne Madison, Harry Brumbaugh, Richard Tedrick, Jennifer Hollon, Amy Rohmiller (Americore Coordinator), Kay Fisher, Anthony Gibbs (Manager, Local History Services), Taylor Stuckert and Andy Verhoff (History Fund Grant Manager).   Not pictured are trustees Patti Herron, Lauren Raizk and Bob Schaad